President's Message: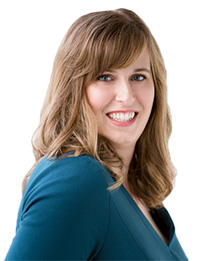 Why Should You Join NAWBO!

April is the second membership drive month for the National Association of Women Business Owners. You can still join us and save!

Each local, national, past and present member has an individual NAWBO Story. That story is the reason why she joined and, for most, why she stayed. This month, I wanted to take the opportunity to share my NAWBO story.

When I started practicing law, I joined a medium-sized estate planning law firm. I had clerked with them over the summers during law school and believed this was a well-rounded, balanced law firm. When I became an associate, the dynamics changed. I suddenly realized I was the only female attorney among 10 male attorneys. Not to mention the huge generational gap between me and almost all of the male attorneys. Needless to say, we were not speaking the same language.

About one month in, the first overt sexist comments were made. Then some incredibly offensive emails were sent. Demeaning comments about my character and my "relationship-driven" attitude towards clients were made in front of staff. Four months in, I developed shingles. No one in my family questioned why I had shingles; it was clearly from the high stress and toxic environment in which I worked. When my doctor told me I needed to take at minimum one week off from work, my supervising attorney told me that if I did not come in to work, one of the other (male) attorneys would take over all of my client files. I did not want to lose my job, so I immediately went back to work.

Six months later, I realized I was the only attorney expected to be there at 6 am and stay until 7 pm Monday through Friday. I was turning on the lights and shutting them off at the end of the day. I was told that I needed to come in on weekends and holidays to "get work done." It baffled me that these attorneys could not get their work done in the 9-5 normal business hours. So I decided I had had enough. I was done. I did not know how or when, but I was emotionally done with the discrimination.

Of course, I started interviewing at other firms. But after six months, nothing felt right. I knew I had to start my own firm where I could focus on the clients and their relationships. I have never looked back. Leaving the firm filled me with a desire to find women like me. I wanted to meet professional, kind, supportive, women who wanted to create something bigger than themselves.

The best part of being introduced to the women of NAWBO San Francisco Bay Area was that I knew I was home. I had found my tribe! I knew these women were going to support me, inspire me and push me professionally and personally. I had found the community of women who were everything I needed.

Joining NAWBO made my business more visible. I made new friends.  I had opportunities for public speaking, and I had access to community leaders. Not every member is looking for that; many want one or two of those benefits or something different. NAWBO has so much to offer. I am confident every member will find what she is looking for when she engages with the community. I hope you will join us during this membership drive. There are plenty of perks to joining right now.

Take the opportunity. Get engaged. See results!

Together we are stronger.

Emily

Wednesday, June 8th
Sir Francis Drake Hotel, 450 Powell Street, San Francisco

Registration Link: Tickets
Location: Sir Francis Drake Hotel, 450 Powell Street, San Francisco, CA
Register before June 6th for early bird pricing.

From San Francisco to Sacramento: One Woman's Journey to Leadership
Celebrate the 2016/17 NAWBO SFBA Board of Directors and hear the inspiring story of Board of Equalization Chairwoman Fiona Ma CPA.
Learn more on our event page
---
---
Thank you to our Sponsors
NAWBO SF Bay Area Corporate Partners:


NAWBO SF Bay Area Media Partners