THE NAWBO ANNUAL MEMBERSHIP DRIVE IS ALIVE!

ANNUAL NAWBO
MEMBERSHIP DRIVE
March 1st through April 30th, 2014!

Save $50 with the NAWBO Annual Membership Drive!
($25 Off National Dues & $25 Off Chapter Dues)
Visit NAWBO National to Join Today!

And, for all new and existing members, if you invite other colleagues to join you as a NAWBO Member, you will be eligible for FREE advertising and business exposure opportunities. | Learn More Here!

JOIN US ON THURSDAY, MAY 8th!
Educational Speaker Series & Dinner
5:30PM - 8:00pm

QUIETING THE INNER CRITIC
with Tara Sophia Mohr
We all have one, right? That critical voice in our head that says things like"who do you think you are?" "you don't know enough to call yourself an expert" or "how can you be so stupid". It the voice that's never satisfied and that drains the enthusiasm and life from our efforts.
More Info or To Register!

Showcase Your Business
NAWBO SF Bay Area is offering an exclusive benefit to NAWBO members –
An opportunity to highlight your business during our monthly networking events. Vendor tables are sold for each event, but only a limited number of tables are permitted, to give featured businesses maximum exposure. Vendor tables for Members are $50/event. Vendor tables reserved for Non-Members are $250/event.

Don't miss this excellent opportunity to showcase your business and network with other NAWBO members! Contact us for more details or to reserve your table at our next event!
Members are welcome to bring collatoral pieces to place in the reception area.

NAWBO SF Bay Area Partners & Affiliates:

NAWBO SF Bay Area Corporate Partners: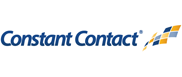 NAWBO SF Bay Area Media Partners: