January President's Message: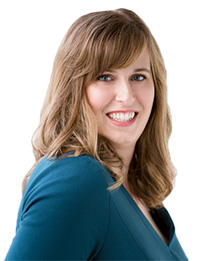 Dear NAWBO Sisters and Supporters,
The year 2016 is under way and I hope you are reaching your goals. Two of my NAWBO goals are to grow our community and create more women leaders. I know many of you are looking for the right place to join. You are looking for your tribe. If you have not attended a NAWBO event in the last six months I invite you to join us. We have some incredible programs coming up in the next four months.
First, if you are in any of the STEAM industries or interested in supporting girls in STEAM you should join us on February 11th for our 2nd Annual Women and Girls in STEAM. Why do I say STEAM? If you have not heard, there are fewer and fewer girls going into the Science, Technology, Engineering, Arts and Math fields. Part of our mission is to support the empowerment of young girls and inspire them to do something new and transformative. We are focused on making women leaders in all economic and social spheres. We do this by connecting women across diverse industries. Come meet our panel which included a pilot, Pixar animation lighting director, engineer and founder of Black Girls Code and a health care app entrepreneur.  Many thanks to Bank of America for sponsoring this dinner event and to Sterling Media for their media support.
After you attend the February event continue the conversation on March 17th at the Women getting Access to Capital Workshop. Thank you to sponsor Wells Fargo for hosting this event. We want to make sure all women know how to get money, save money and spend the money. Then join us on April 5th for our Google event at the San Francisco Google headquarters. Learn how to become a Google supplier, how to use Google to tools in your small business and learn how to get more exposure on the largest search engine.
Our programming would not be possible without the tremendous support, dedication and perseverance of our Vice President of Programs, Shannon Presson. The best way to thank Shannon for all of her hard work is to register early and join the community of women business owners at all of our upcoming programs.
My goal of creating more women leaders is always on my mind. Beginning this month it will be more top of mind. Soon you will be asked to join us or nominate someone to join our leadership team. If you are looking for a way to make your business more visible, make new friendships, have opportunities for public speaking, or increase your access to small and large corporations, then stepping into a leadership role is for you. If you aren't ready to step into the President's chair, please help us understand why you joined NAWBO so we can help you meet your goals.
One of our longest engaged members, May Pon, can tell you that saying yes to leadership has many benefits. We are grateful for women like May because without them our organization would not have such a rich history. Without leaders like May the next generation would not have the opportunities that it does. I invite you to become a leader and make a difference for the next generation of women business owners. If you have any questions about how to get engaged or what opportunities are available, please reach out to Immediate Past President, Laura Russell-Jones. She can tell you how important it is to say yes to leadership also. Thank you to all of the NAWBO leaders who have served over the last 24 years.
Take the Opportunity. Get Engaged. See Results.
Emily

Thursday, February 11
Sir Francisco Drake Hotel, 450 Powell Street @ Union Square, San Francisco
Register before February 9th for early bird pricing. Girls Under 18 may attend for $35.
Register
What do a space pilot, an animated movie lighting director, an engineer and a medical entrepreneur have in common – other than some of the coolest job titles around? This February, they will be the stars of our annual Women and Girls in STEM celebration. Join MJ Marggraff, creator of 'Space Games' - 0G3D STEM experiments for the International Space Station. Kimberly Bryant, Founder and Executive Director, Black Girls CODE,Sam De Brouwer, Co-Founder, Scanadu Medical Device Company, and Danielle Feinberg, Director of Photography at Pixar Animated Studios, for a lively discussion about opportunities for women in science, technology, engineering and math.
Learn more on our event page

---
---
Thank you to our Sponsors
NAWBO SF Bay Area Corporate Partners:


NAWBO SF Bay Area Media Partners