JOIN NAWBO NOW DURING OUR
SPRING MEMBERSHIP DRIVE

Limited Time!
(March and April Only!!)
$50 off Membership
$25 off Registration for NAWBO-CA Propel Your Business Conference (April 27-28, 2015 in Sacramento)
"Get a seat at the table or build your own table, and make sure to include other women at that table." — NAWBO Founding President Susan Hagar
Entrepreneurship can be a lonely path at times. You face unique highs and lows and challenges and opportunities that others do not understand unless they have gone down that path before you or are going down it alongside you. It's a special connection—a community—of leaders, visionaries, innovators and trailblazers that, when tapped into, can power your business, lifestyle and community in a way like no other.
NAWBO was founded 40 years ago (yes, 2015 is a milestone anniversary for us!) to remove obstacles and create opportunities for other women entrepreneurs across the country. In the decades that followed, it's become much more than that: It's a powerful community for networking and support, education, tools and resources, advocacy, mentoring, exclusive benefits and more!
Our chapter is committed to recruiting 40 new members in honor of NAWBO's 40th anniversary during our Spring Membership Drive, which runs from March 1-April 30, 2015—because we know as women entrepreneurs, we are better together.
Won't you join us…and tell a friend (or two or three) about NAWBO?
To Learn More About our Membership Categories.
---
Thursday, April 9th - 5:30PM / 8:30PM
Sir Francis Drake Hotel - 450 Powell Street, San Francisco, CA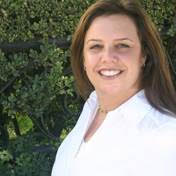 Six Things I Wish I Had Known When I Started My Business
Leslie Barber, Small Business Engagement Officer at Intuit QuickBooks and founder of NutraBella, the maker of BellyBars, pre-natal nutrition bars for pregnant women will share what she wished she knew and now shares will the thousands of small businesses she connects with at QuickBooks Intuit so they can benefit from her lessons learned.
Leslie Barber is a small business expert and advocate in her role as Small Business Engagement Officer at Intuit QuickBooks. As a business owner herself for over eight years and entrepreneur at heart, Leslie understands the daily challenges and sweet successes of running a business. She joined Intuit to share her experiences with more entrepreneurs and to make running their businesses easier with QuickBooks. Leslie holds an MBA from the Kellogg School of Management and a BA from Scripps College.
Register before April 7 for early bird pricing.
Thank you to our Educational Speaker Series Sponsor
---
Thursday, May 14th - 5:30PM / 8:30PM
Sir Francis Drake Hotel - 450 Powell Street, San Francisco, CA
Introducing the Enterprising Women Foundation Mentoring YEW Dinner Women Entrepreneurs & Girls in STEM
You are invited to a very special event, sponsored by the National Association of Women Business Owners (NAWBO-SFBA), Women Impacting Public Policy (WIPP), and Women Presidents' Organization (WPO), celebrating outstanding women entrepreneurs in our community and coming together to recognize, inspire, and motivate the next generation of young women leaders.
Come and meet a panel of strong, courageous, and talented San Francisco Bay Area women entrepreneurs within STEM (Science, Technology, Engineering, and Math) industries who will talk about and share their unique challenges within these male-dominated fields and how they overcame these barriers to eventually succeed. Their stories will provide motivation, inspiration, and self-confidence building to encourage girls to dream big and open their eyes to the path to entrepreneurial success.
In addition, our unique STEM program will include a ceremony that recognizes 5-10 high school girls from diverse backgrounds who are forming impressions on the right path for their future and focused on creating products and services in STEM or STEM-related field. Recognition for each girl includes a Certificate of Achievement.
Call for Nominations for Young Enterprising Women: To submit a name for consideration, please email Barbara Kasoff, bkasoff@wipp.org.
SPONSORSHIP OPPORTUNITIES AVAILABLE
With sponsorship for the Young Enterprising Women program, you will have an opportunity to support a program that will have a measured impact on the lives of young women in the Bay Area.
Platinum Sponsor: $5,000
Gold Sponsor: $2,500
Silver Sponsor: $1,000
Honorary Co-Chair: $500
STEM Supporter: $250
STEM Friend: $100
For more information: contact Laura Russell-Jones, president@nawbo-sfba.org.
---