THE NAWBO ANNUAL MEMBERSHIP DRIVE IS ALIVE!

JOIN US ON THURSDAY, March 13th!
Educational Speaker Series & Dinner
5:30PM - 8:00pm

CREATIVE FORCE; COURAGEOUS GROWTH
Powerful Women in Business
Join us for an evening with local women business owners, who are part of an evolutionary growth market of women.
More Info or To Register!


Propel Your Business Conference

March 10 & 11, 2014

Attend the Propel Your Business Conference. Join other women business owners in Sacramento to hear from keynote speakers on topics that influence the growth of your business. | Register Today!
ANNUAL NAWBO
MEMBERSHIP DRIVE
March 1st through April 30th, 2014!

Save $50 with the NAWBO Annual Membership Drive!
($25 Off National Dues & $25 Off Chapter Dues)
Visit NAWBO National to Join Today!

And, for all new and existing members, if you invite other colleagues to join you as a NAWBO Member, you will be eligible for FREE advertising and business exposure opportunities. | Learn More Here!

ANNOUNCING A RENEWed Partnership!


And A Co-Sponsored Event with:


NAWBO SF Bay Area &
Golden Gate Business Association
We are please to announce that we have renewed our affiliate agreement with Golden Gate Business Association (GGBA). Founded in 1974, GGBA is the nation's first LGBT Chamber of Commerce and the first business organization founded by LGBT entrepreneurs. | More Details Here!
Showcase Your Business
NAWBO SF Bay Area is offering an exclusive benefit to NAWBO members –
An opportunity to highlight your business during our monthly networking events. Vendor tables are sold for each event, but only a limited number of tables are permitted, to give featured businesses maximum exposure. Vendor tables for Members are $50/event. Vendor tables reserved for Non-Members are $250/event.

Don't miss this excellent opportunity to showcase your business and network with other NAWBO members! Contact us for more details or to reserve your table at our next event!
Members are welcome to bring collatoral pieces to place in the reception area.

NAWBO SF Bay Area Partners & Affiliates:

NAWBO SF Bay Area Corporate Partners: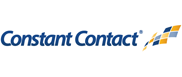 NAWBO SF Bay Area Media Partners: