NAWBO National is accepting nominations for the natiional Board of Directors!
APPLY BY DECEMBER 8TH, 2013 -- Submit yourself and/or another woman business owner interested in leading on a national level. Get More Info Here!
OUr Next Educational Speaker Series & Reception!
How to Work a Room Like a Pro
with Susan RoAne
Engage in networking fun as you take charge of your business, maximize your time, optimize your impact & get ready for an influential & profitable 2014.
Because of her groundbreaking best-seller, How to Work a Room®, Susan is considered the undisputed and original networking, mingling and conversation expert. Over a million copies of her classic book have been sold worldwide. The Silver Anniversary edition of How To Work a Room will be in the book stores in January.
Kick off a successful New Year with the networking skills you need to help your business grow and succeed.
WHERE:
Sir Francis Drake Hotel
450 Powell Street
San Francisco, CA

WHEN:
THURSDAY, DECEMBER 12, 2013
5:30 PM - 8:00 PM

CONVENIENT LOCATION:
Union Street Parking and Sutter/Stockton Garages
Easy Access from BART/Powell Street Station
More Information | Flyer | REGISTER NOW!
ANNOUNCING A NEW Partnership Program!
NAWBO SF Bay Area & Kiva Zip

Expanding Financial Access to Women Entrepreneurs
Kiva is a non-profit based in San Francisco that helps entrepreneurs crowdfund the capital they need to start and grow their business. Since launching in 2005, over 1 million lenders have crowd-funded over $490 million in loans to people in 73 different countries. Their work is focused in the developing world, but recently Kiva launched a pilot in the United States called Kiva Zip.
Kiva Zip supports entrepreneurs in the US who could benefit from a 0% interest loan up to $5,000. This program aims to support social entrepreneurship and address financial exclusion that many small businesses face in the United States. Through the Kiva Zip website, people from all over the world can lend directly to borrowers in shares as small as $25. More Information
rock your business in 2014!
upcoming Special Events -- January 9, 2014!
A Special Package Includes Two Events for ONE Price | Flyer
EMyth Workshop 2:00-5:00 pm
"Business Planning & Growth Strategies: Make 2014 Your Best Year Ever" presented by Tricis Huebner, EMyth Inc. presenting EMyth philosophy and principles used to guide business owners to think and act more entrepreneurially. 3-Hour Workshop with workbook provided to all participants. More Info or Register Now | Flyer
Educational Speaker Series & Dinner 5:30-8:00 pm
BE THE NEWS!
with Jill Lublin
Doling out gems from her bestselling book, "Guerrilla Publicity", Jill shares powerful strategies for getting your name from unknown to newsworthy in almost no time. You will rethink everything you know about publicity when Jill shatters the misconception that publicity is expensive. Sharing her proven secrets to understanding what the media outlets want, Jill provides you with short-term, doable, FREE and low-cost tactics that will boost your visibility. Jill Lublin's expertise will drive profits to your pockets, and prospects to your door!

More Info or Register Now | Flyer
Showcase Your Business
NAWBO SF Bay Area is offering an exclusive benefit to NAWBO members - the opportunity to highlight your business during our monthly networking events. Vendor tables are sold for each event, and only a limited number of tables will be permitted to give featured businesses maximum exposure. Member tables are $50/event. Non-Members may also reserve a vendor table for $250/event. Don't miss this excellent opportunity to show off your business and network with other NAWBO members! To learn more or to reserve your table for our next event, contact us at info@nawbo-sfba.org.
Members are always welcome to bring collatoral material that can be placed in reception area.
NAWBO SF Bay Area Partners & Affiliates:
NAWBO SF Bay Area Corporate Partners: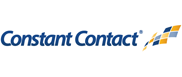 NAWBO SF Bay Area Media Partners: